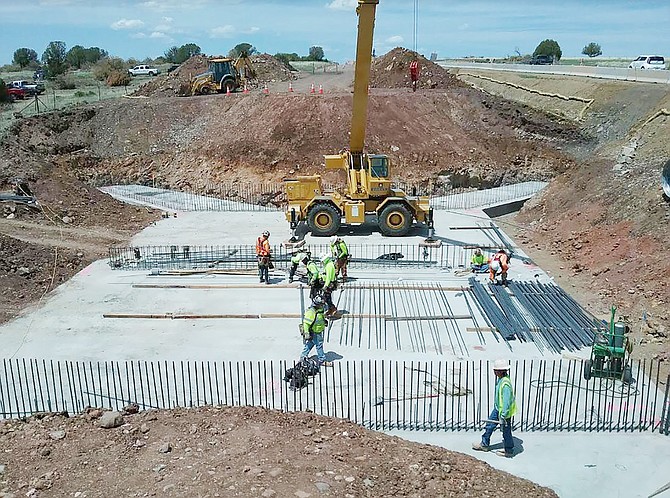 Replacing the Meath Wash Bridge on Highway 89 south of Ash Fork, pictured in May. The work is complete now and on Aug. 15 crews will shift traffic onto the new bridge. (ADOT/ Courtesy, file)
Stories this photo appears in: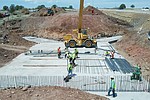 The Arizona Department of Transportation advises drivers on Highway 89 to prepare for delays at Meath Wash Bridge (milepost 357) near Ash Fork from 9 to 10 a.m. Thursday, Aug. 15.