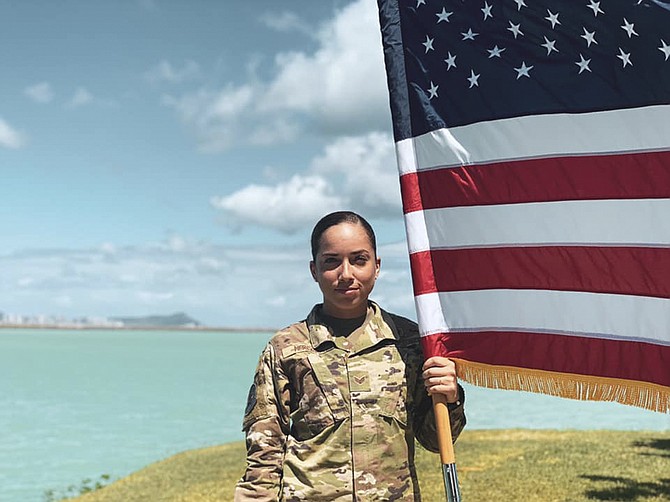 In this June 2019, photo, U.S. Air Force Senior Airman Xiara Mercado stands at Pearl Harbor, Hawaii. A Facebook post by Mercado, of Puerto Rico, drew wide attention when she described a recent encounter at a Honolulu Starbucks with a woman who complained about her talking in Spanish on the phone. Mercado wouldn't comment on recent anti-Latino violence that has terrified many Hispanics, but insisted people should speak up when they suffer discrimination. (Xiara Mercado via AP)
Stories this photo appears in: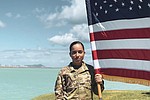 When Michelle Otero arrived at an art show featuring Mexican-American women, the first thing she did was scan the room. Two exits. One security guard. Then she thought to herself: If a shooter bursts in, how do my husband and I get out of here alive?