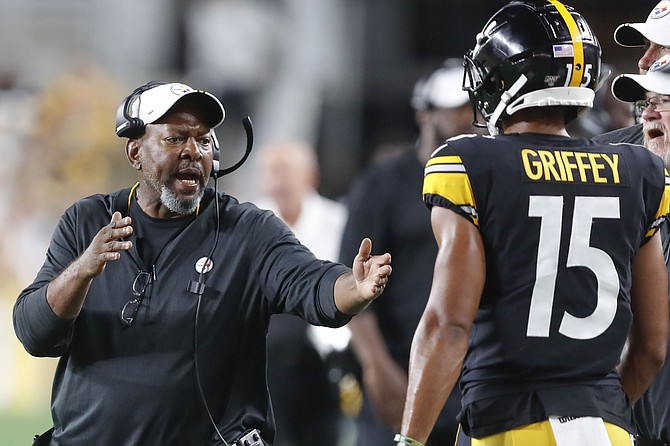 In this photo from Friday, Aug. 9, 2019, Pittsburgh Steelers wide receivers coach Darryl Drake, left talks to wide receiver Trey Griffey (15) during the second half of an NFL preseason football game against the Tampa Bay Buccaneers in Pittsburgh. The team said Drake, who joined the coaching staff in 2018, died early Sunday morning, Aug. 12, 2019. (Keith Srakocic/AP, file)
Stories this photo appears in: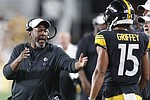 Darryl Drake, the Pittsburgh Steelers wide receivers who spent more than 30 years molding players at the position at the college and professional level, has died. He was 62.