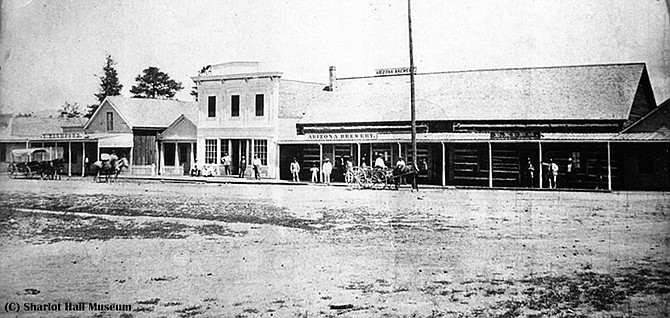 The heart of the business district of early Prescott in the summer of 1868. From right to left: Edward Kerr's Cheap Store, the Post Office, Arizona Brewery, a building believed to be a hotel, a residence, Levi Bashford's early mercantile, and an unidentified building owned by Bashford at the left edge. This image is considered to be one of the earliest (if not the first) photograph of downtown Prescott. (Photo 1090.0210.0000.jpg © Sharlot Hall Museum/Courtesy)
Stories this photo appears in: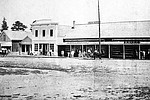 Modern day downtown Prescott bears only a vague resemblance to its early territorial self.
By Mick Woodcock, Special to the Courier
August 10, 2019