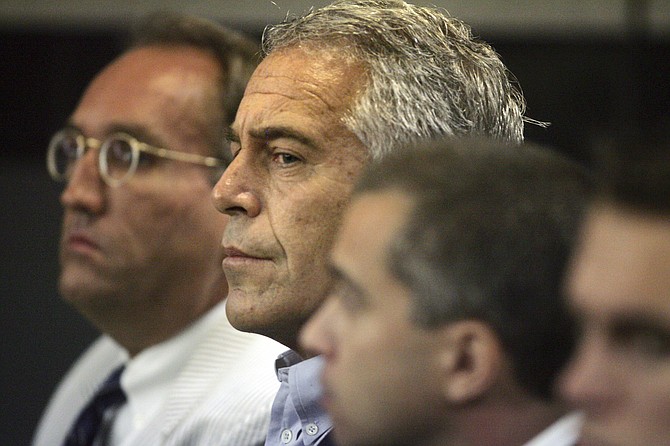 In this July 30, 2008 file photo, Jeffrey Epstein appears in court in West Palm Beach, Fla. Epstein has died by suicide while awaiting trial on sex-trafficking charges, says person briefed on the matter, Saturday, Aug. 10, 2019. (Palm Beach Post, Uma Sanghvi/AP, File)
Stories this photo appears in: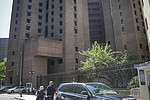 Federal authorities pressed on Tuesday with their investigation into Jeffrey Epstein's jailhouse suicide amid mounting evidence the chronically understaffed lockup may have bungled its responsibility to keep him from harming himself.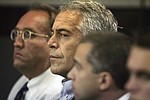 Jeffrey Epstein, the well-connected financier accused of orchestrating a sex-trafficking ring, killed himself while awaiting trial in a New York prison, officials said Saturday.
By JIM MUSTIAN, MICHAEL R. SISAK and MICHAEL BALSAMO, Associated Press
August 10, 2019