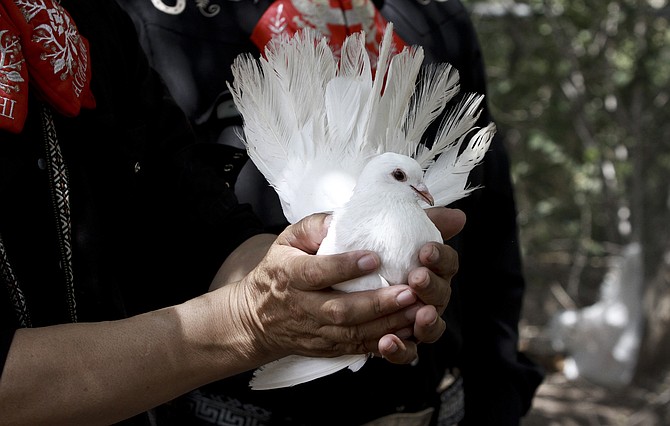 A mariachi musician holds onto a dove to be released at a burial service in Ciudad Juarez, Mexico, Thursday, Aug. 8, 2019, for elementary school principal Elsa Mendoza, who was killed in the mass shooting at a Walmart in El Paso. Mexican officials said eight of the victims in El Paso were Mexican nationals, and have called the shooting an act of terrorism against their citizens on U.S. soil. (AP Photo/Christian Chavez)
Stories this photo appears in: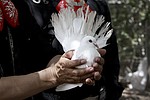 Families of those killed when a gunman opened fire at an El Paso Walmart are gathering at funerals on each side of the U.S.-Mexico border to remember loved ones whose lives told the story of the vibrant region. The 22 people killed ranged in age from 15 to 90, and included citizens of Mexico and the U.S. Many had deep ties in each country, with family on each side of the border and routines that included crossing the border to shop.
By By JAMIE STENGLE Associated Press
August 9, 2019