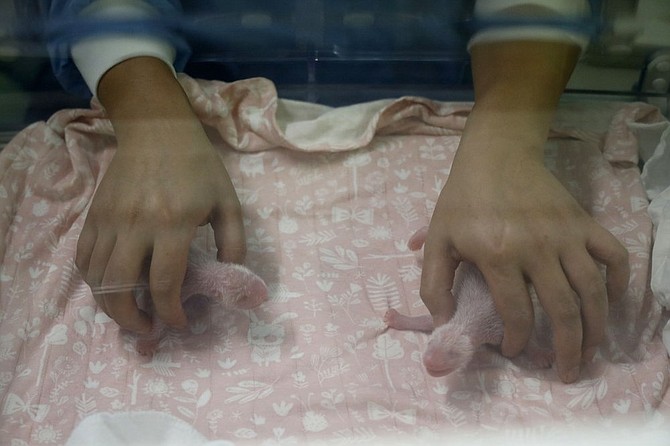 In this photo made available on Friday, Aug. 9, 2019 by Pairi Daiza zoo, two baby giant pandas born on Thursday, Aug. 8, 2019, are held in their cot at the zoo in Brugelette, Belgium. Pairi Daiza announced the birth of twin baby Giant pandas, a species considered vulnerable by nature preservation groups, to mother Hao Hao, a panda loaned to the park by China in 2014. (Pairi Daiza Zoo via AP)
Stories this photo appears in: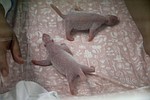 A Belgian wildlife park is proudly announcing the birth of twin baby giant pandas.