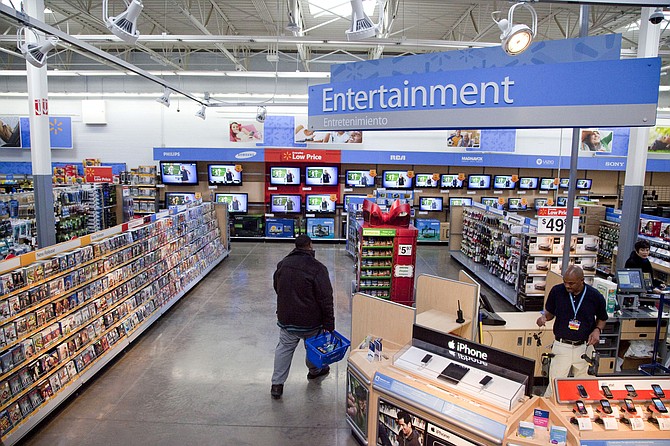 In this Dec. 15, 2010 file photo, a view of the entertainment section of a Wal-Mart store is seen in Alexandria, Va. Walmart is taking down all signs and displays from its stores that depict violence, following a mass shooting at its El Paso, Texas location that left 22 people dead. The retailer, according to an internal memo, instructed employees to turn off or unplug any video game consoles that show violent games, as well as ensure that no movies depicting violence are playing in its electronics departments. (AP Photo, File)
Stories this photo appears in: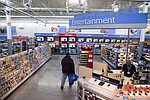 Walmart is removing from all of its stores signs, displays or videos that depict violence following a mass shooting at an El Paso, Texas, store that killed 22 people.
By MICHELLE CHAPMAN AP Business Writer
August 9, 2019