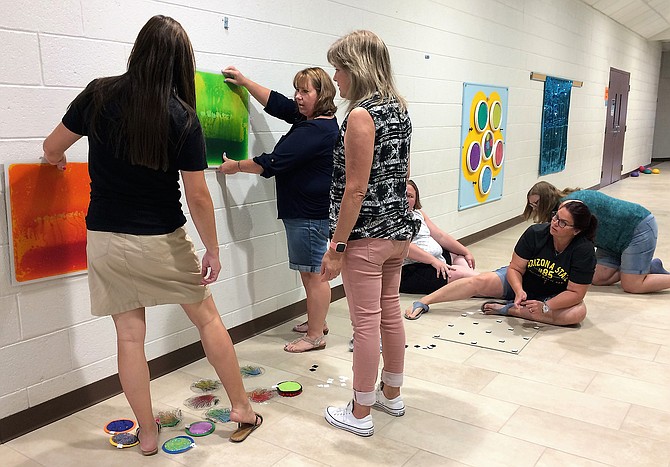 Lake Valley Elementary School teachers and staff met July 25 to set up equipment in the new sensory hallway inside the entrance to the school. An $18,315 donation from Jewish Community Foundation helped pay for tiling the floor and the equipment. (Sue Tone/Tribune)
Stories this photo appears in: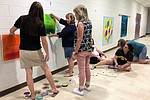 Thanks to a generous donation from the Jewish Community Foundation, students at Lake Valley Elementary School are having an extra fun time navigating the main hallway.