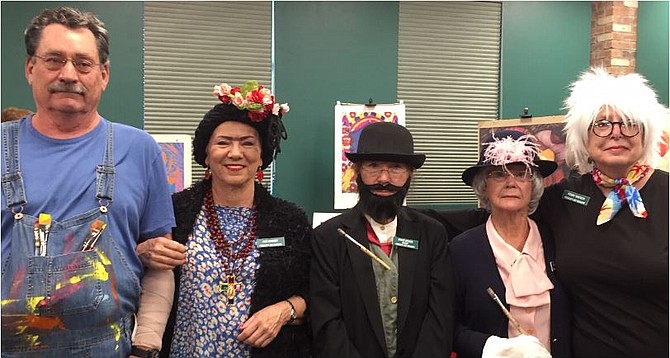 Prescott Art Docents members enjoy the 2018 Membership Reception at the Prescott Public Library. From left are Louis Reeves appearing as Diego Rivera, Ann Ramsey as Frieda Kahlo, Janice Woods as Toulouse Lautrec, Nancy Slain as Mary Cassatt, and Penny Watson as Andy Warhol. (Prescott Art Docents/Courtesy)
Stories this photo appears in: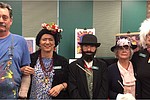 The Prescott Art Docents are looking for people who are interested in promoting appreciation and understanding of art in local schools and the community.