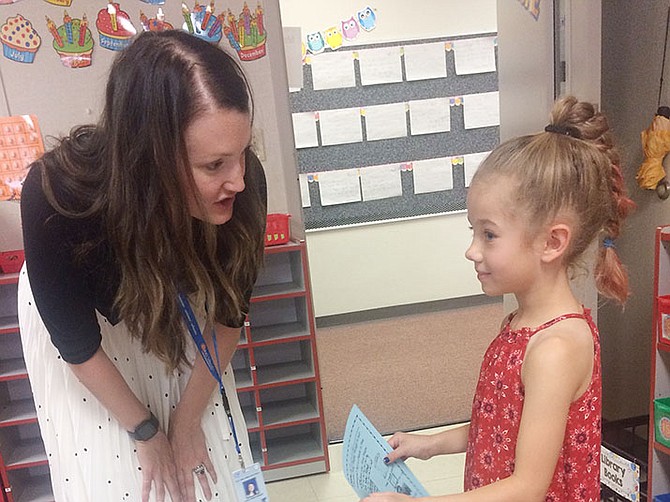 Lizzy Kreitinger, first grade teacher at Territorial Early Childhood Center, meets Hayden Gray, a student in her class, during the Meet the Teacher event Thursday, Aug. 1. Meet the Teacher allows students to see their teacher and classrooms before the first day of school. (Jason Wheeler/Review)
Stories this photo appears in: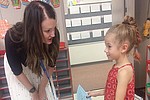 When the "kiddos" in Chino Valley Unified School District go off to their first day of school Monday, Aug. 5, they'll find there's a little bit of new mixed with the familiar.