Stories this photo appears in: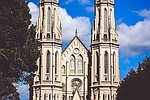 The Mystical Spiritualist Church holds a Meditation, Prayer and Hands-on Healing Circle on the third Sunday of every month at 10 a.m. at Collective Karma, Room 107, 450 W. Goodwin St., Prescott.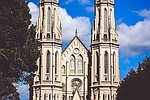 Shepherd of the Hills Lutheran Church, 1202 Green Lane, Prescott is hosting its annual Holiday Bazaar from 9 a.m. to 3 p.m. 26.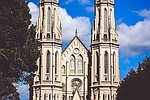 Temple B'rith Shalom, Prescott: Services for Oct. 18 and 19, Family Shabbat evening service at 6 p.m. Friday, preceded by our family potluck dinner at 5 p.m. Saturday morning Torah service at 10 a.m., Sukkot, Exodus 33:12-34:26.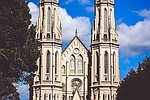 All are welcome to join Beit Torah Jewish Congregation, www.onetorah.org, Aug. 24, at 11 a.m., Shabbat Ekev service and discussion on eschewing idolatry and fulfilling conditional promises.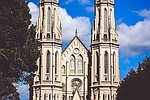 National Night Out Come and join us for "National Night Out" in our neighborhood for fun and fellowship promoting police community partnerships and camaraderie to make our neighborhood safer and more caring.