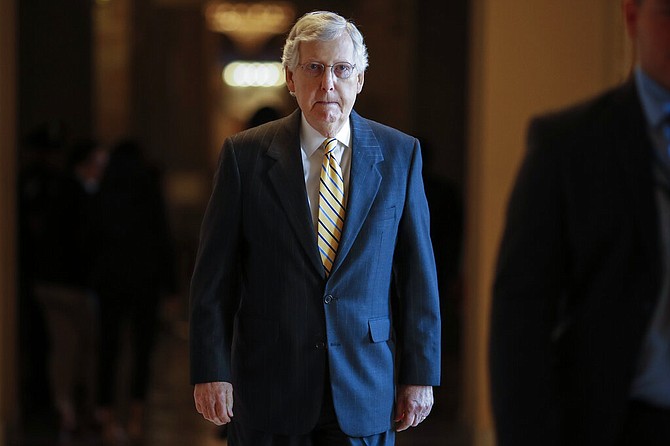 Senate Majority Leader Mitch McConnell, R-Ky., walks to the Senate chamber for votes on federal judges as a massive budget pact between House Speaker Nancy Pelosi and President Donald Trump is facing a key vote in the GOP-held Senate later, at the Capitol in Washington, Wednesday, July 31, 2019. Many conservatives in the Republican-led Senate are torn between supporting President Donald Trump and risking their political brand with an unpopular vote to add $2 trillion or more to the federal debt. (AP Photo/J. Scott Applewhite)
Stories this photo appears in: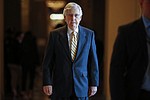 A hard-won budget and debt deal easily cleared the Senate on Thursday, powered by President Donald Trump's endorsement and a bipartisan drive to cement recent spending increases for the Pentagon and domestic agencies.
By ANDREW TAYLOR Associated Press
August 1, 2019