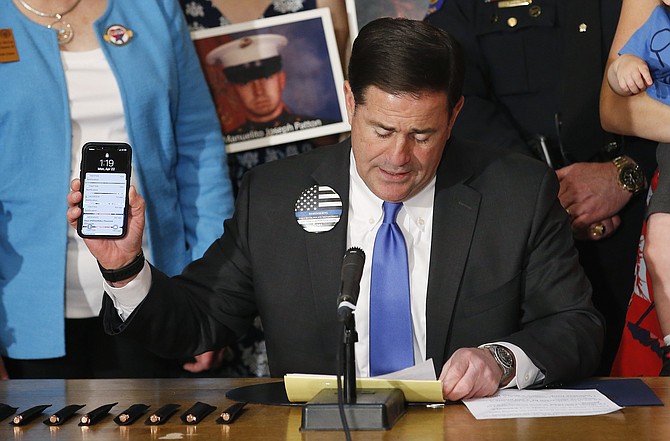 Arizona Gov. Doug Ducey speaks prior to signing into law a bill banning texting while driving Monday, April 22, at a ceremony at the Arizona Capitol in Phoenix. On Friday, April 26, Ducey vetoed a distracted driving bill, a companion bill to the cell phone bill, saying he did not want Arizonans to confuse the two. (Ross D. Franklin/AP, file)
Stories this photo appears in: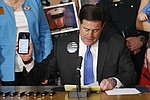 Saying it could confuse the issue for motorists, Gov. Doug Ducey late Friday vetoed legislation to create a new offense of distracted driving.