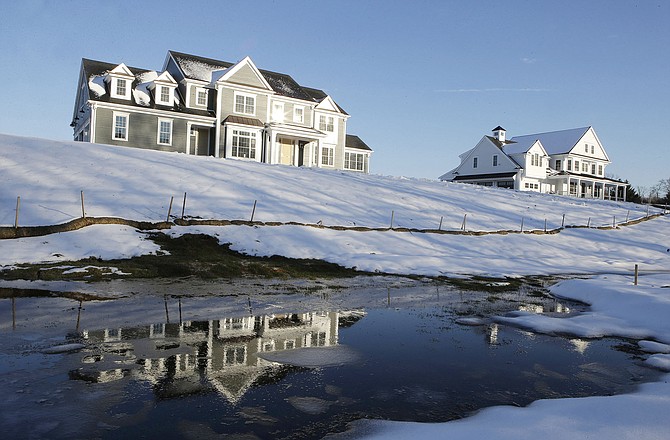 A recently constructed home is reflected in water, in Natick, Mass. Before squeezing every last nickel into a down payment on a home mortgage, set some cash aside to handle unexpected expenses after the closing. (Steven Senne/AP, file)
Stories this photo appears in: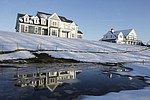 Maximizing a home down payment can make sense: The bigger the down payment, the lower the monthly mortgage bill and the better the chance of building equity more quickly.
By BARBARA MARQUAND, For the Associated Press
April 25, 2019