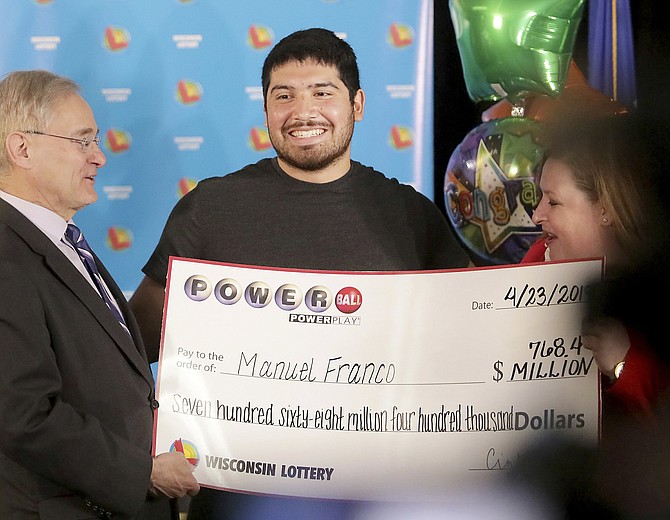 Manuel Franco of West Allis, Wis., winner of second-highest Powerball lottery in history, attends a news conference at the Wisconsin Department of Revenue in Madison, Wis., on Tuesday, April 23, 2019. At right is Peter Barca, state secretary of revenue, and at right is Cindy Polzin, state lottery director. Franco claimed the cash option payout of the prize, totaling approximately $477 million before taxes. The overall jackpot of the prize, drawn March 22, was $768,400. (John Hart/Wisconsin State Journal via AP)
Stories this photo appears in:
A 24-year-old Wisconsin man stepped forward Tuesday to claim a $768 million Powerball prize, the nation's third-largest lottery jackpot, saying he "pretty much felt lucky" the day he bought his tickets and has been worried that people want to steal his ticket.
By TODD RICHMOND, Associated Press
April 23, 2019