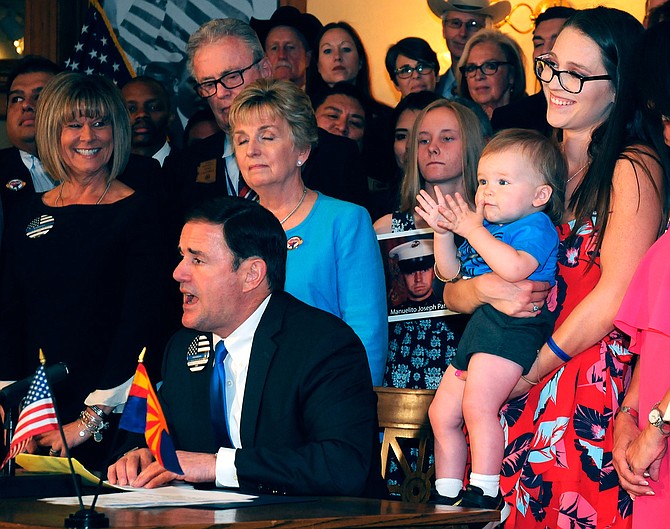 Gov. Doug Ducey wasn't done talking. But that didn't keep Braxton Townsend, son of killed Salt River police officer Clayton Townsend, from clapping in support of the bill on texting the governor was about to sign. Braxton was 10 months old when his father was killed by a texting driver. He is being held by Deanna, who is Clayton's widow. Clayton's mother, Toni, is at far left. (Capitol Media Services photo by Howard Fischer)
Stories this photo appears in: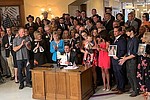 The Republican architect of the texting ban signed into law Monday by Gov. Doug Ducey said it could not have been done if a former Democrat senator had not paved the way.