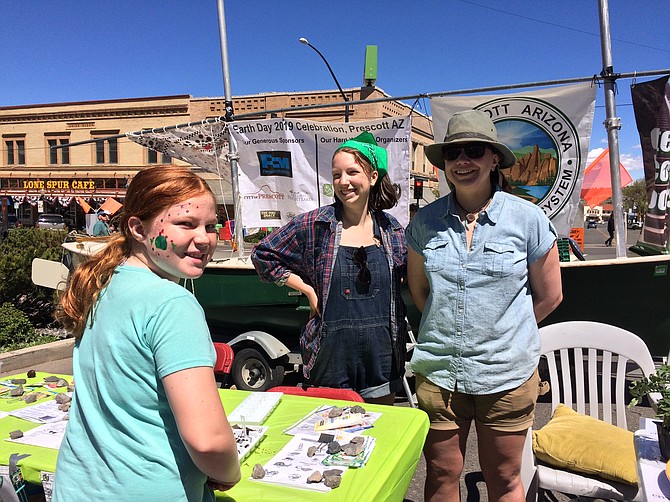 Hannah Hurley, 10, left, stops by the Earth Day table to speak with Prescott College students Camille Osburn and Taylor White in downtown Prescott Saturday, April 20. (Sue Tone/Courier)
Stories this photo appears in: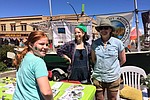 Saturday, April 20, was a bright, breezy day to be alive on Planet Earth in downtown Prescott walking in the sun and shade of the tall elms lining Cortez Street. The annual Firewise Expo and Earth Day events celebrate the efforts of people and organizations locally and nationwide to preserve, protect, and recycle.