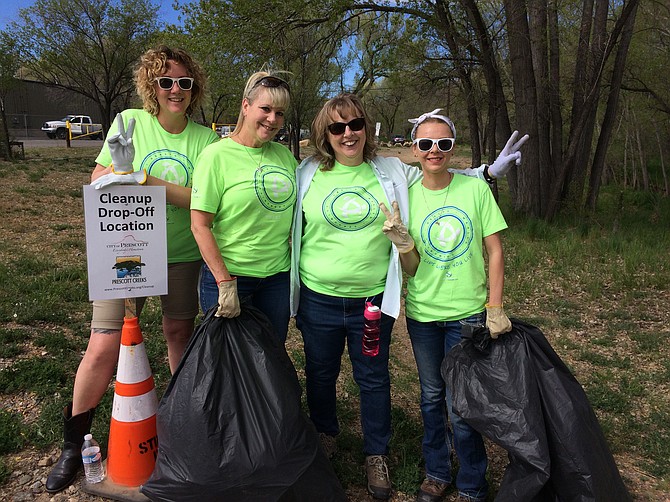 Deanna Jones, Kasey and Rebecca Shaver, and Lynn Schmidt, part of a group from Tranont, a financial service, pick up trash near Granite Creek Saturday, April 20, as part of Prescott's annual Earth Day event. (Sue Tone/Courier)
Stories this photo appears in: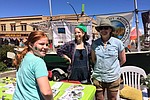 Saturday, April 20, was a bright, breezy day to be alive on Planet Earth in downtown Prescott walking in the sun and shade of the tall elms lining Cortez Street. The annual Firewise Expo and Earth Day events celebrate the efforts of people and organizations locally and nationwide to preserve, protect, and recycle.