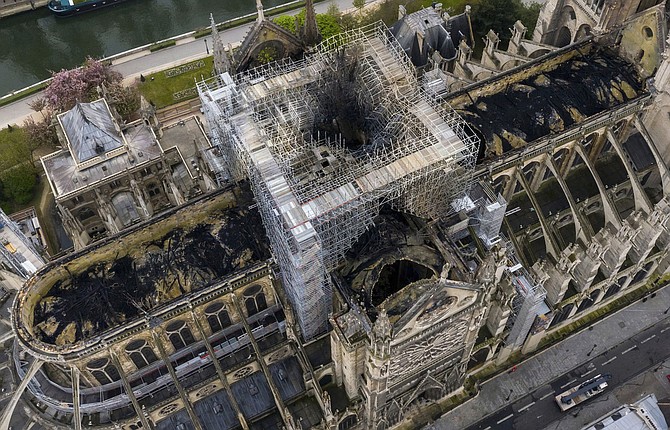 An image made available by Gigarama.ru on Wednesday April 17, 2019, shows an aerial shot of the fire damage to Notre Dame cathedral in Paris on Tuesday April 16. Nearly $1 billion has already poured in from ordinary worshippers and high-powered magnates around the world to restore Notre Dame Cathedral in Paris after it was damaged in a massive fire on Monday. (Gigarama.ru via AP)
Stories this photo appears in: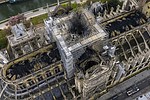 PARIS — Bells of cathedrals across France rang in a moving tribute Wednesday to Notre Dame as firefighters and experts continued to keep the beloved but weakened landmark under close surveillance.
By SYLVIE CORBET AND NICOLAS VAUX-MONTAGNY, Associated Press
April 17, 2019