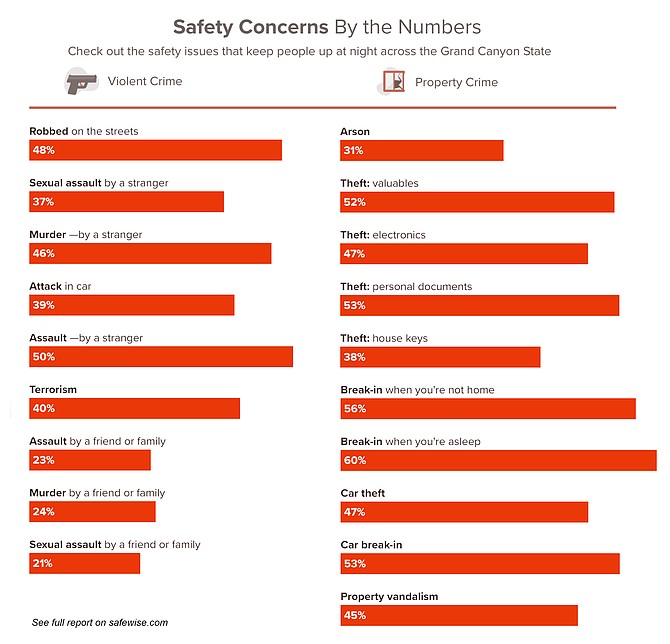 Break-ins were the most concerning property crimes, and being physically assaulted by a stranger was the top violent crime concern. Every city on the list reported 10 or more aggravated assaults, the report said. (SafeWise.com)
Stories this photo appears in: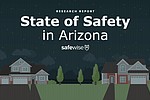 rescott Valley is the 11th safest city in Arizona, according to a new ranking by a data collection company called SafeWise.