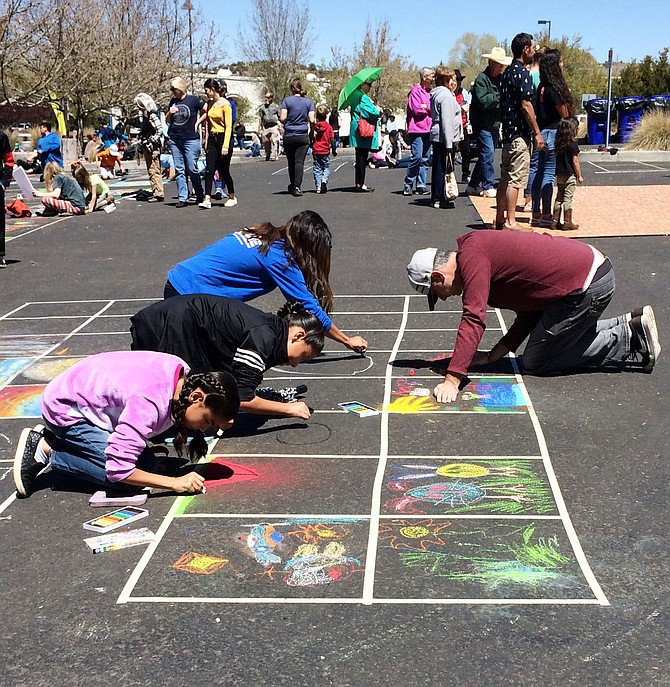 Chalk It Up!, supported by the West Yavapai Guidance Clinic Foundation, raises awareness and money for mental health, crisis intervention, and substance use treatment services. Fundraising continues — visit prescottchalkart.com/sponsors to help. (Sue Tone/Courier)
Stories this photo appears in:
The 11th annual Chalk It Up! event saw nice weather (not too hot!), live entertainment and free admission this past weekend.