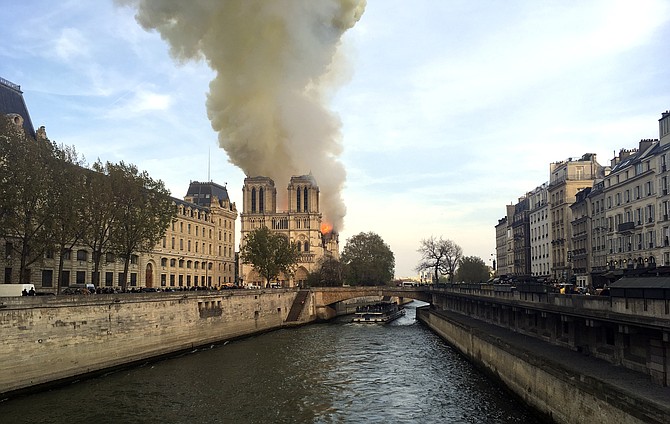 Notre Dame cathedral is burning in Paris, Monday, April 15, 2019. Massive plumes of yellow brown smoke is filling the air above Notre Dame Cathedral and ash is falling on tourists and others around the island that marks the center of Paris. (Lori Hinant/AP)
Stories this photo appears in: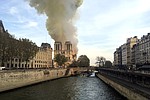 The world reacted with shock, horror and prayers to the massive fire Monday at the Notre Dame Cathedral in Paris, united in grief and in solidarity with the people of France.