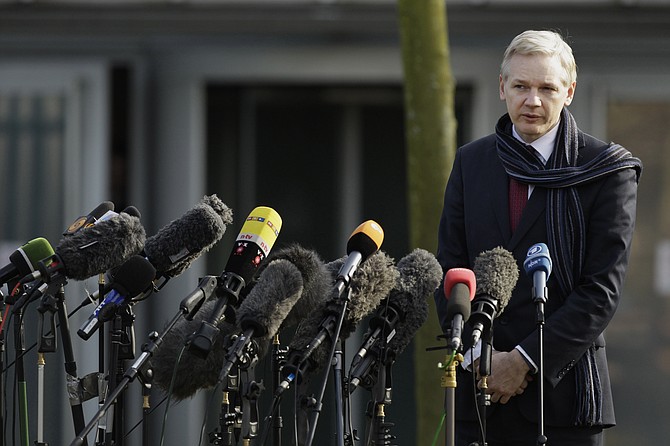 The founder of WikiLeaks Julian Assange speaks to the media Feb. 24, 2011, after his extradition hearing at Belmarsh Magistrates' Court in London. The arrest of Assange reignites a debate with no easy answer: Is the former computer hacker and founder of WikiLeaks a journalist or not? His lawyers are quick to characterize the case against him as a threat to all journalists. (Matt Dunham/AP, File)
Stories this photo appears in:
WASHINGTON — The decision to seek the extradition of Julian Assange marked a dramatic new approach to the founder of WikiLeaks by the U.S. government, a shift that was signaled in the early days of the Trump administration.
By ERIC TUCKER and BEN FOX, Associated Press
April 12, 2019