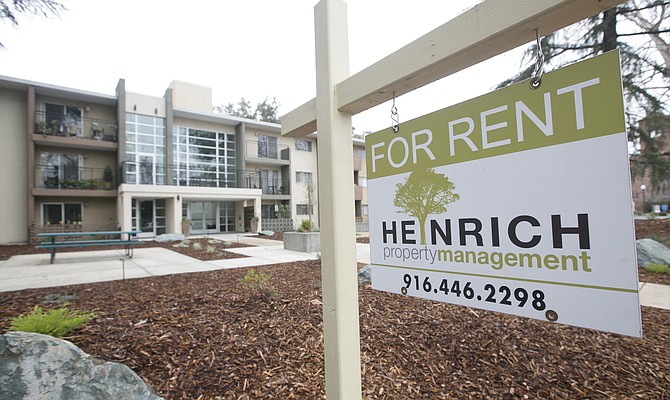 This Jan. 8, 2017, file photo shows a "For Rent" sign outside an apartment building in Sacramento, Calif. The growth in apartment rents is accelerating this year, fueled by increasing demand amid strong job growth, rising wages and more millennials seeking to move out on their own. (Rich Pedroncelli/AP, File)
Stories this photo appears in:
It's a great time to be a landlord in America, not so much if you're a renter. Apartment rents are continuing to rise this year, fueled by higher demand from millennials looking for a place of their own, strong job growth and rising wages.