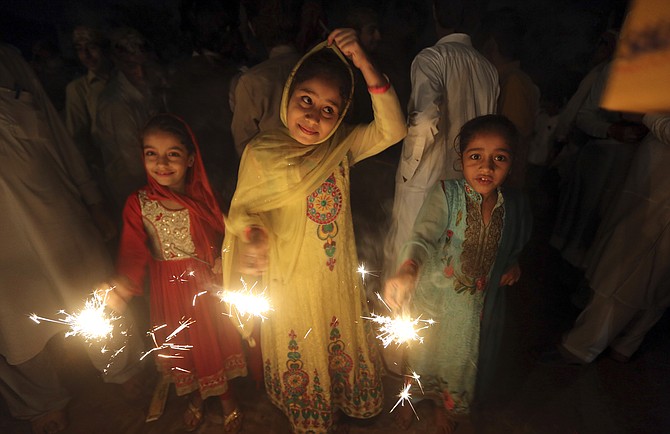 Children from the Pakistani Hindu community hold fireworks during a special ceremony to celebrate Diwali festival, in Peshawar, Pakistan, Saturday, Oct. 21, 2017. Diwali, the festival of lights, is one of Hinduism's most important festivals dedicated to the worship of Lakshmi, the Hindu goddess of wealth. (AP Photo/Muhammad Sajjad)
Stories this photo appears in: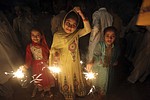 State lawmakers agreed Thursday, April 4, that members of the Indian community should have the right to use sparklers and similar fireworks for the festival of Diwali the same as other Arizonans can for other holidays.