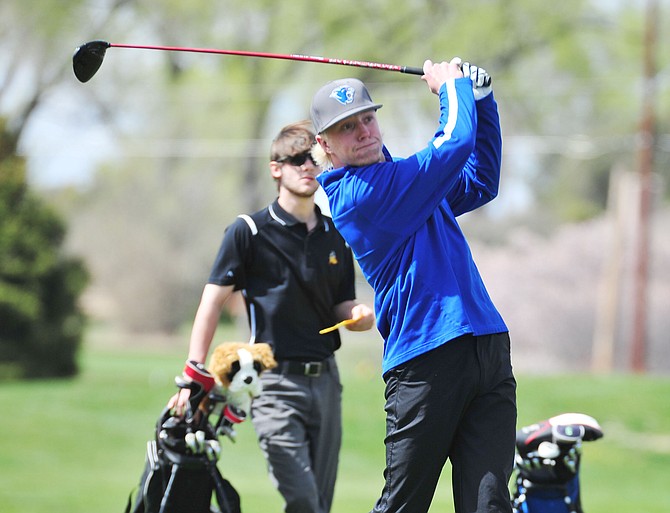 Chino Valley's Keller Rock tees off as Chino Valley hosted a four-team match Tuesday, April 2 in Prescott. (Les Stukenberg/Courier)
Stories this photo appears in: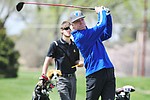 PRESCOTT — The persistent winds at Antelope Hills Golf Course have essentially become a course staple. However, it was one that presented too much of a challenge for the Chino Valley golf team as it finished last place with a 220 (+76) when it hosted Williams, Wickenburg and Bagdad on Tuesday afternoon.