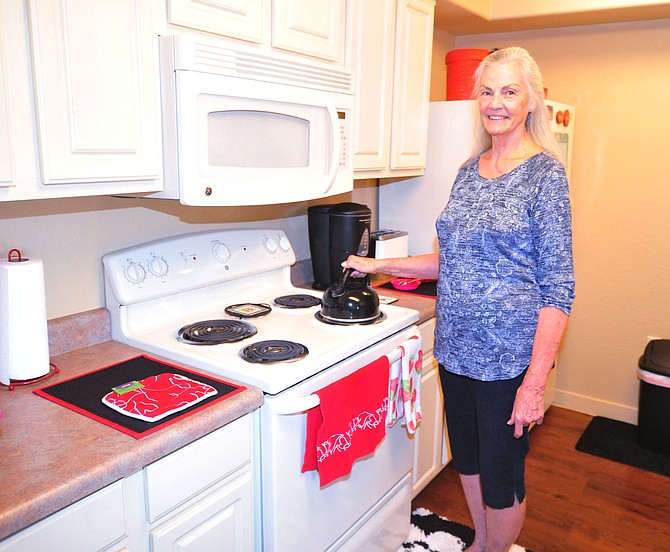 In this Friday, Sept. 14, 2018, photo, Cynthia Lawrence enjoys her lifestyle at the Viewpoint Senior Apartments in Prescott Valley. (Les Stukenberg/Courier)
Stories this photo appears in: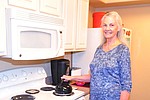 Cynthia Lawrence considers herself of hearty stock, a self-reliant woman able to take whatever comes. After retiring from sales management, she worked part-time as a housekeeper. She never expected she would run out of funds.