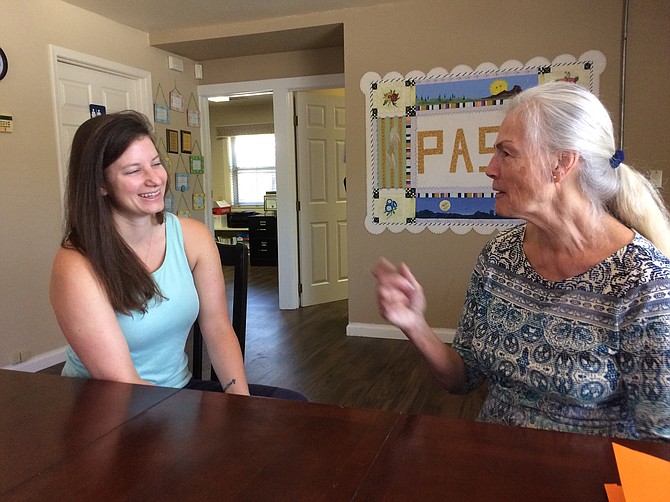 PASS Director of Programs Katee Norris, left, chats with Cynthia Lawrence at the shelter. Cynthia is one of several clients who will be telling her story at the agency's third annual open house on Oct. 17, 2018. (Nanci Hutson/Courier)
Stories this photo appears in: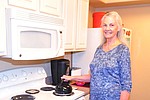 Cynthia Lawrence considers herself of hearty stock, a self-reliant woman able to take whatever comes. After retiring from sales management, she worked part-time as a housekeeper. She never expected she would run out of funds.