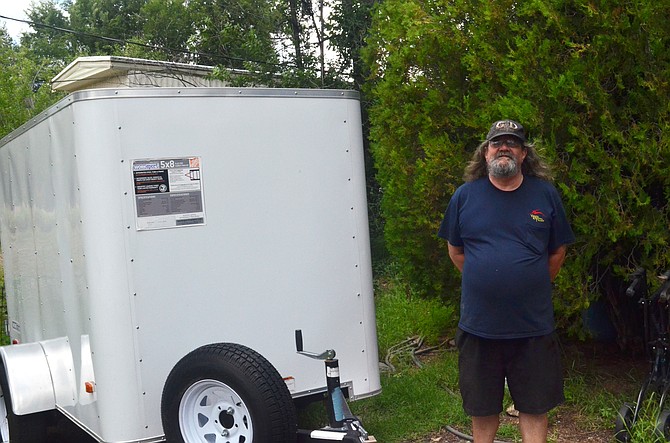 Daniel Mattson poses in front of the trailer he keeps for the Granite Creek Hunger Ministry at the downtown Prescott property he has rented for 10 years. Mattson is seeking to raise the money he needs to buy the property now up for sale so he can stay in the area. (Courtesy)
Stories this photo appears in:
Daniel Mattson is a well-known figure in Prescott's hidden world of the homeless and vulnerable.