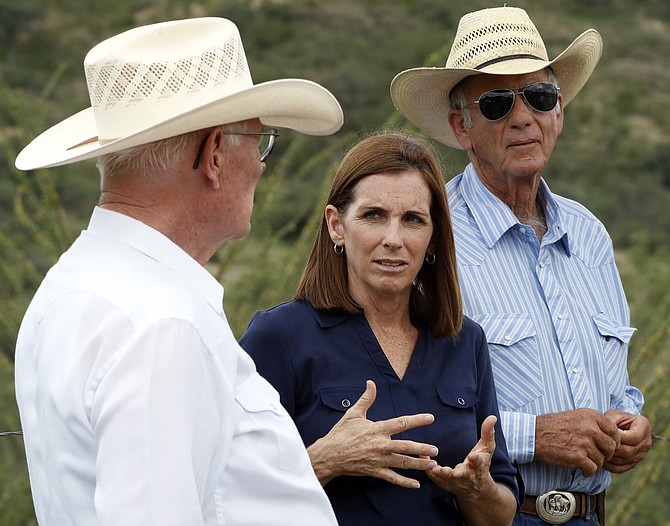 In this Aug. 22, 2018, file photo, U.S. Senatorial candidate U.S. Rep. Martha McSally, R-Ariz., stands at the international border with Mexico, with ranchers Jim Chilton, left, and Tom Kay, right, south of Arivaca, Ariz. For a decade, the fight against illegal immigration has helped Republicans win every statewide election in Arizona. Now, in what's shaping up to be a difficult November for the GOP, they're counting on it helping extend their winning streak in Arizona and maintain their hold on the U.S. Senate. (Matt York/AP, file)
Stories this photo appears in: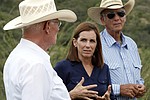 ARIVACA — Jim Chilton stood before the four strands of barbed wire that separate his ranchland from Mexico and pointed at a nearby ridge. "Very often, I see scouts on that mountain, right there," he told Rep. Martha McSally.
By NICHOLAS RICCARDI, Associated Press
September 19, 2018