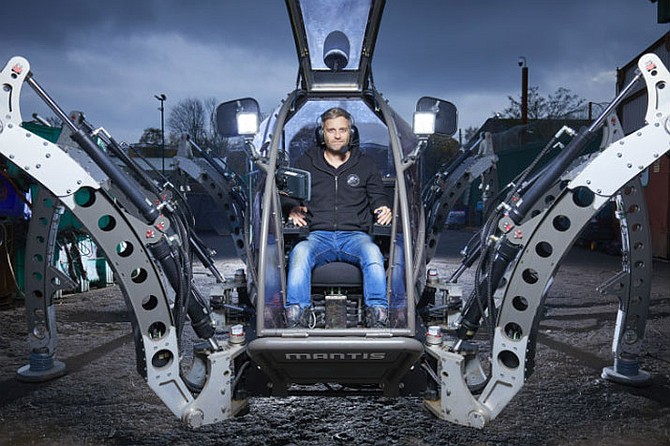 Matt Denton sites inside his 6-legged creation called Mantis. The hexapod robot can be driven from inside its cockpit or operated remotely by Wi-Fi. (Guinness World Records)
Stories this photo appears in:
Watching Star Wars as a seven-year-old inspired a British engineer Matt Denton to create a 2-ton, 6-legged robot that has walked into the record books.