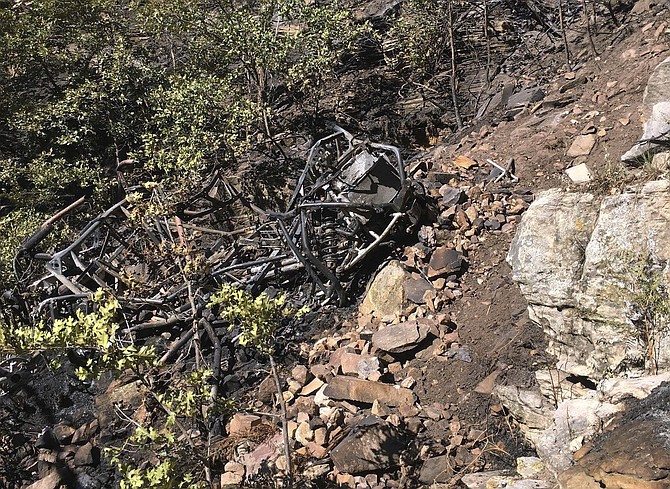 This photo provided by the Coconino County Sheriff's Office shows the burned wreckage of an ATV, found at the bottom of a 400-foot cliff, in the Coconino National Forest in northern Arizona. Authorities say the bodies of four men killed in the fiery crash have been recovered. (Coconino County Sheriff's Office via AP)
Stories this photo appears in: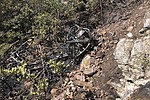 FLAGSTAFF, Ariz. — Authorities in northern Arizona are trying to figure out how an ATV went off a cliff, killing all four men riding in it.