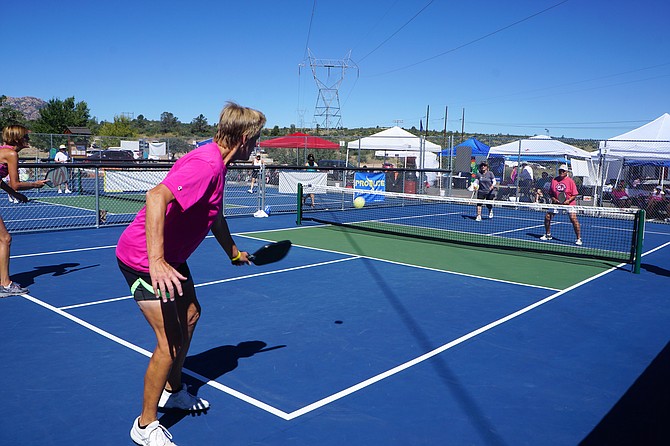 Local pickleball player Sue Brogaard strikes the ball during women's doubles play at the Pioneer Park pickleball courts Friday morning, Sept. 14. Brogaard was among the 200 or so competitors to take part in the Prescott Mile High Matchup tournament — one of the growing number of events scheduled at the courts. (Cindy Barks/Courier)
Stories this photo appears in: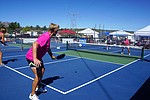 I've spent a lot of my life playing sports.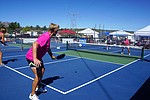 When it comes to Prescott's tourist draws, a number of traditional attractions come to mind. Scenic lakes, ponderosa-pine forests, a quaint downtown, and the "World's Oldest Rodeo" regularly top the list. But pickleball?