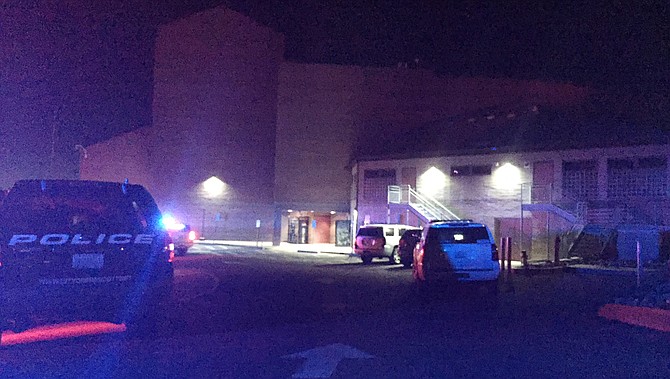 Prescott Police have Prescott High School surrounded, and appear to be working to clear the building Friday evening at about 7:30. (Max Efrein/Courier)
Stories this photo appears in: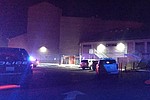 Prescott Police investigated a report Friday evening, Sept. 14, of an armed individual at Prescott High School, 1050 Ruth St., dressed in camouflage clothing, according to a news release.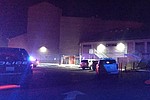 The Daily Courier has been receiving reports from the public through phone calls and social media that there is a large police presence at Prescott High School Friday evening.