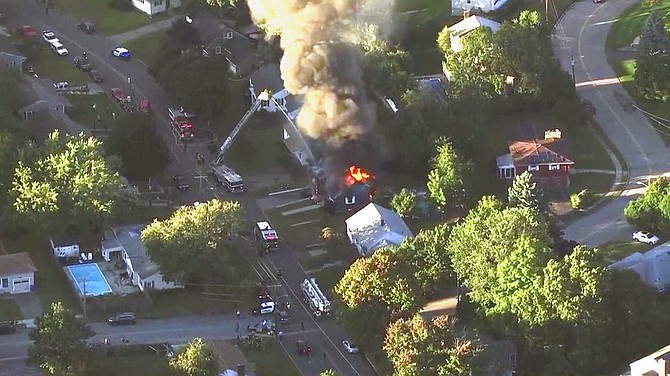 In this image take from video provided by WCVB in Boston, firefighters battle a raging house fire in Lawrence, Mass, a suburb of Boston, Thursday, Sept. 13, 2018. Emergency crews responded to what they believe is a series of gas explosions that have damaged homes across three communities north of Boston. (WCVB via AP)

Stories this photo appears in: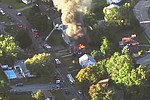 Investigators were working Friday to pinpoint the cause of a series of natural gas explosions that killed a teenager, injured at least 10 others and left dozens of homes in smoldering ruins.
By BOB SALSBERG, Associated Press
September 14, 2018