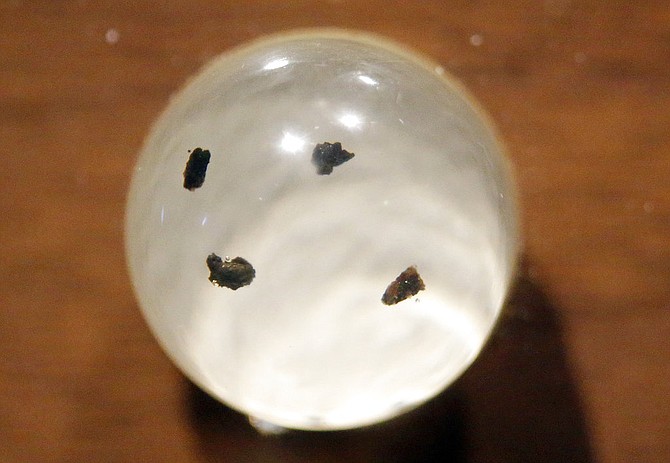 In this Wednesday, Aug. 22, 2018, photo, shows moon rocks encased in acrylic and mounted on a wooden plaque at the Clark Planetarium, in Salt Lake City. A former NASA investigator who has spent more than a decade tracking missing moon rocks is closing in on his goal of finding all 50 lunar samples gifted to U.S. states after Neil Armstrong's first steps on the moon. In recent weeks, two more of the moon rocks that dropped off the radar after the 1969 Apollo 11 mission have been located in Louisiana and Utah. (AP Photo/Rick Bowmer)
Stories this photo appears in:
A strange thing happened after Neil Armstrong and the Apollo 11 crew returned from the moon with lunar rocks: Many of the mementos given to every U.S. state vanished. Now, after years of sleuthing, a former NASA investigator is closing in on his goal of locating the whereabouts of all 50.
By LINDSAY WHITEHURST, Associated Press
September 12, 2018