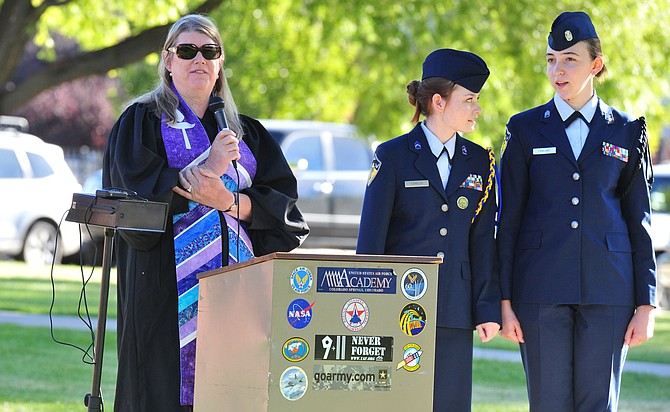 Granite Peak Unitarian Universalist interim Pastor Terry Cummings speaks at Prescott High School's 9/11 ceremony Monday Sept. 11, 2018 in Prescott. Cummings had an office on the 85th floor of the World Trade Center and was in the building when the first plane struck the tower 17 years ago. (Les Stukenberg/Courier)
Stories this photo appears in: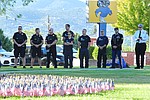 A postcard pretty day reminiscent of the same day 17 years earlier was the setting for Prescott High School's Tuesday commemoration of the 9/11 terrorist attacks that congealed a nation to thwart evil.