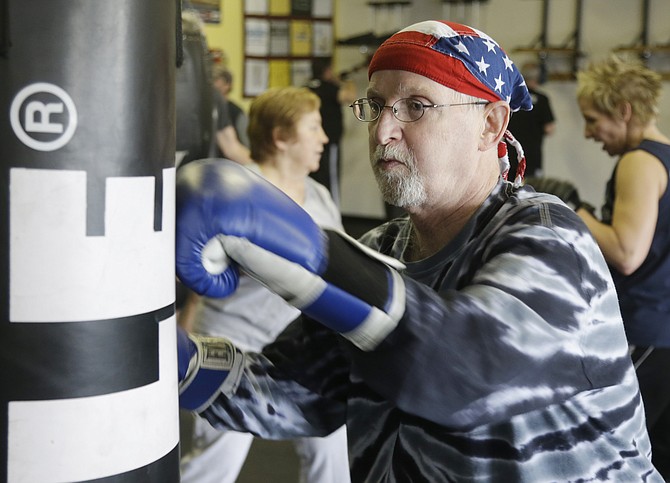 Dave Beery hits a heavy bag during a workout March 19, 2013, at Rock Steady Boxing in Indianapolis. Activities that challenge the heart and lungs, such as boxing, are important for those living with Parkinson's disease, says Brian Shaw, OTR and Director of Therapy Operations at Mountain Valley Regional Rehabilitation Hospital.
(Michael Conroy/AP Photo file)
Stories this photo appears in: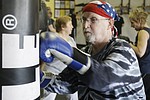 Research shows that a combined focus on medical management and intensive rehabilitation can dramatically improve function and quality of life in individuals living with Parkinson's disease.