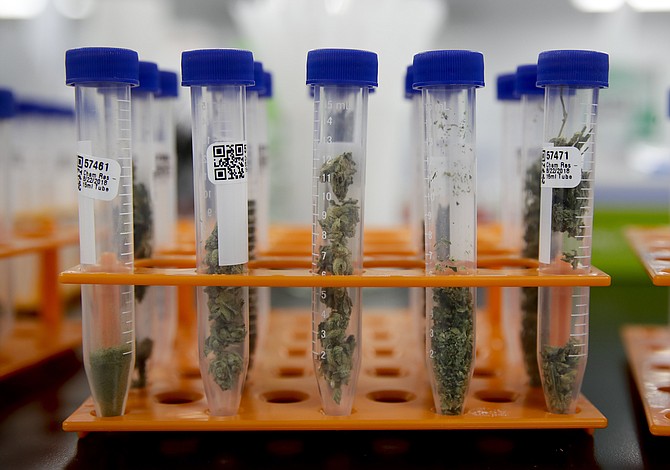 Marijuana samples are organized at Cannalysis, a cannabis testing laboratory, in Santa Ana, Calif., on In this Wednesday, Aug. 22. Nearly 20 percent of the marijuana and marijuana products tested in California for potency and purity have failed, according to state data provided to The Associated Press. (Chris Carlson/AP Photo file)
Stories this photo appears in: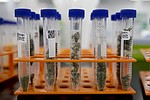 LOS ANGELES — Nearly 20 percent of marijuana products in California have failed tests for potency and purity since the state started requiring the checks on July 1, a failure rate some in the industry say has more to do with unrealistic standards and technical glitches than protecting consumer safety.
By MICHAEL R. BLOOD, Associated Press
September 11, 2018