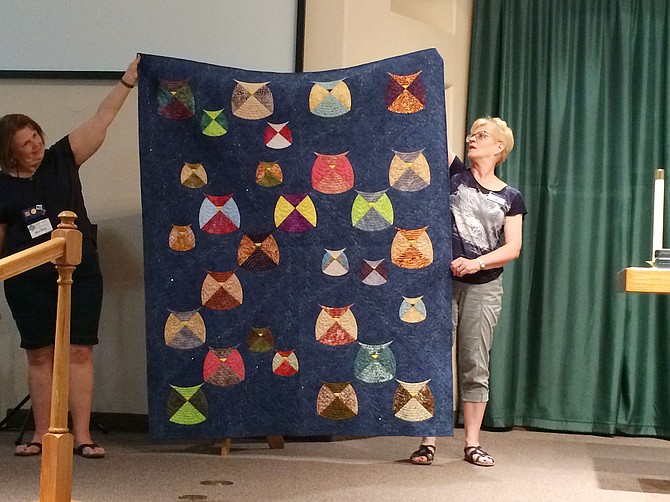 Peggy Nehring, not pictured, gets help from members of the Lonesome Valley Quilt Guild to show one of her many quilts at the Guild's Sept. 10 meeting. Nehring is an instructor at Quilt 'n Sew in Prescott Valley. Her Parliament of Owls quilt includes Winston, Clementine and children, Hedwig, and parliament members who served with Churchill. The sparkles, representing stars, are crystals attached to the fabric. (Sue Tone/Tribune)
Stories this photo appears in: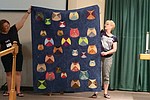 The Yavapai College Regional Economic Development Center (REDC) is one of the sponsors of the Prescott Valley Job Fair from 4:30 to 7 p.m. Wednesday, Sept. 12, at the Prescott Valley Event Center.