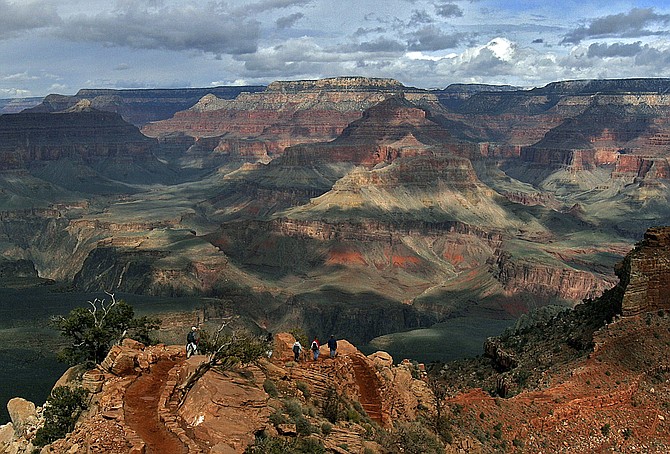 The North Rim of the Grand Canyon is in the background as tourists hike along the South Rim in Grand Canyon, Arizona. Lower snowfall in recent years at the North Rim is prompting tourism officials to expand the visiting season for tourists. (Rick Hossman, AP Photo File)
Stories this photo appears in: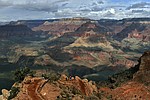 FLAGSTAFF, Ariz. — With snowfall dwindling at the Grand Canyon's North Rim, tourism promoters see an opportunity to stretch out the visiting season at the less popular side of the canyon so more people experience it and spend money in the region.
By FELICIA FONSECA, Associated Press
September 11, 2018