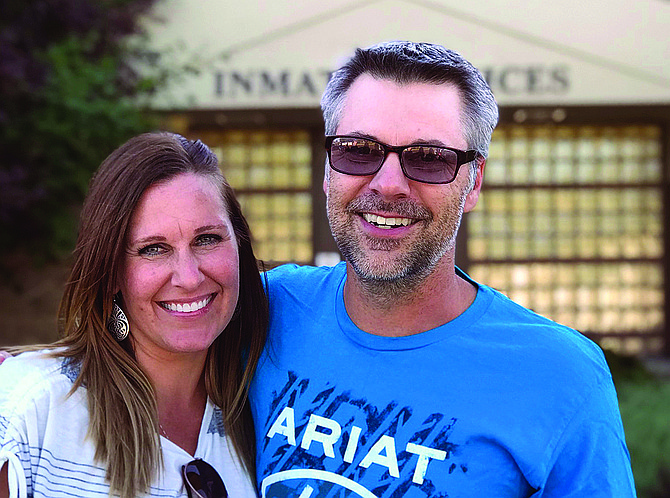 Josh Horner with his wife Kelli Horner after his release from the Deschutes County Jail in Bend, Ore., Monday, Aug. 3, 2018. The Oregon man, sentenced to 50 years in prison, has walked free after a district attorney asked for dismissal of the sex-abuse case against him. (Valerie Wright/Oregon Justice Resource Center via AP)
Stories this photo appears in: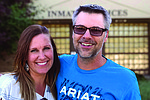 SALEM, Ore. — The discovery of a black Lab named Lucy led to the unravelling of a criminal case Monday against an Oregon man who had begun serving a 50-year prison sentence.
By ANDREW SELSKY, Associated Press
September 10, 2018