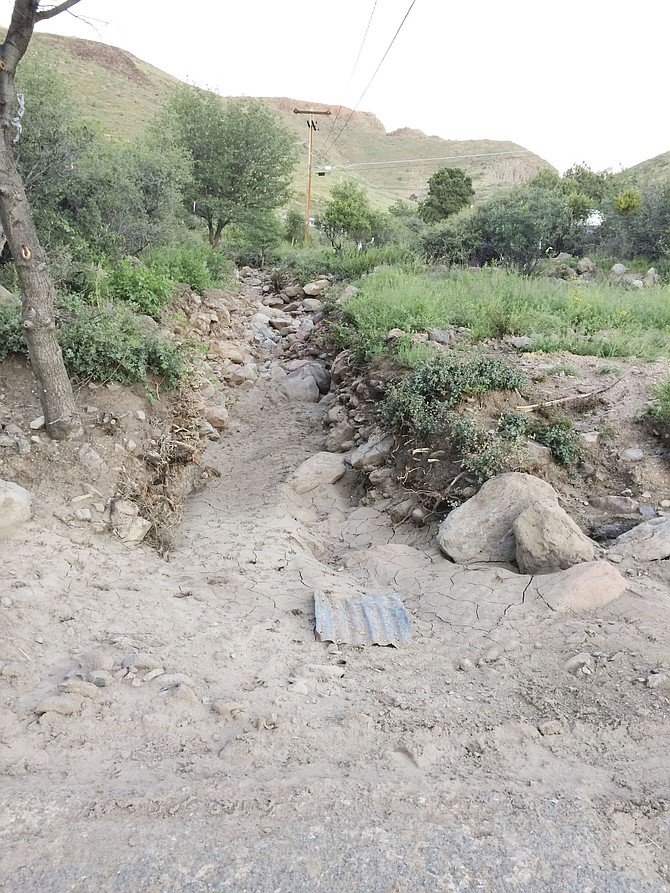 Boulders and debris at the top of Hope Way originate where the Tenderfoot Hill Fire wiped out vegetation two years ago. (Sue Tone/Courier)
Stories this photo appears in: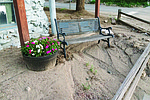 Sandbags line the edges of residential streets in Yarnell. Some sit in neat rows in front of doorways or along fence lines. Others lie strewn about in deep channels at the edge of roadways, spilling sand from shredded burlap sacks.