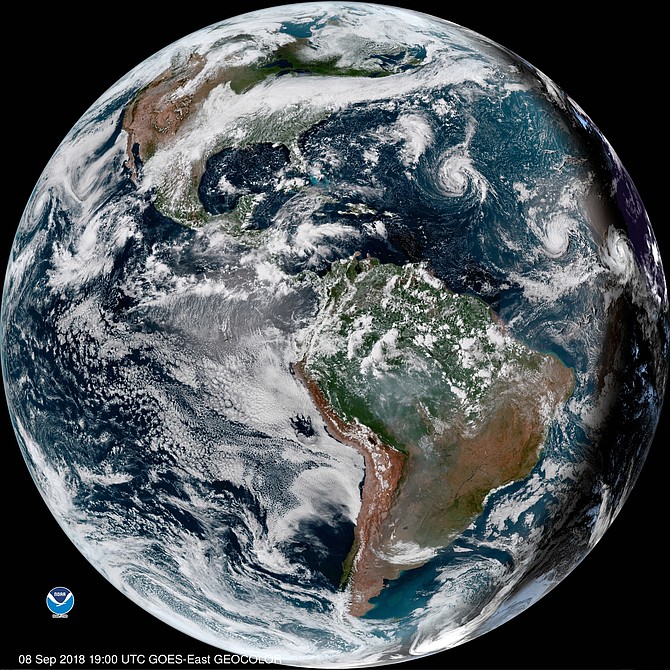 This enhanced satellite image made available by NOAA shows Tropical Storm Florence, third from right, in the Atlantic Ocean on Saturday, Sept. 8, 2018 at 3 p.m. EDT. At right, off the coast of Africa is Tropical Storm Helene, and second from right is Tropical Depression 9. (NOAA via AP)
Stories this photo appears in: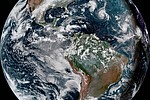 A rapidly strengthening Hurricane Florence chugged across the Atlantic on Sunday toward a possible direct hit on the U.S. Southeast late this week, triggering warnings to people up and down the coast to get their emergency kits ready, map out escape routes and fill sandbags.
By RUSS BYNUM, Associated Press
September 9, 2018