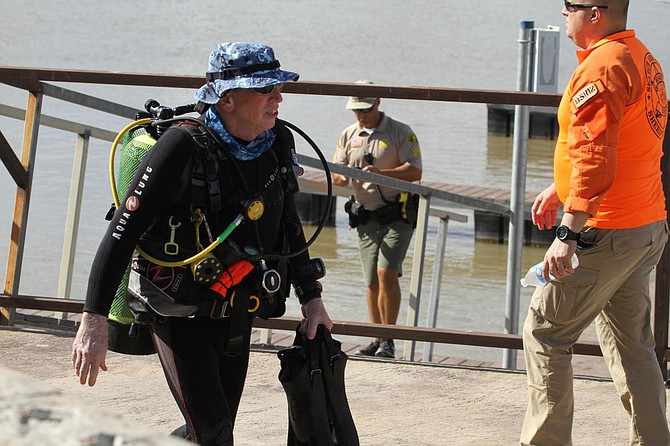 Divers from the Mohave County Sheriff's Department return to shore at Topock 66 on Tuesday. The divers have been searching since Saturday for the victims of a fatal boating accident near the location. (Brandon Messick/Today's News-Herald)
Stories this photo appears in: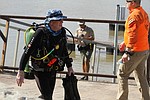 The Mohave County Sheriff's Office continued Wednesday in its search for the final victim of a Saturday boating accident. The remaining victim, who has yet to be located, is presumed deceased.
By Brandon Messick, Today's News-Herald
September 7, 2018