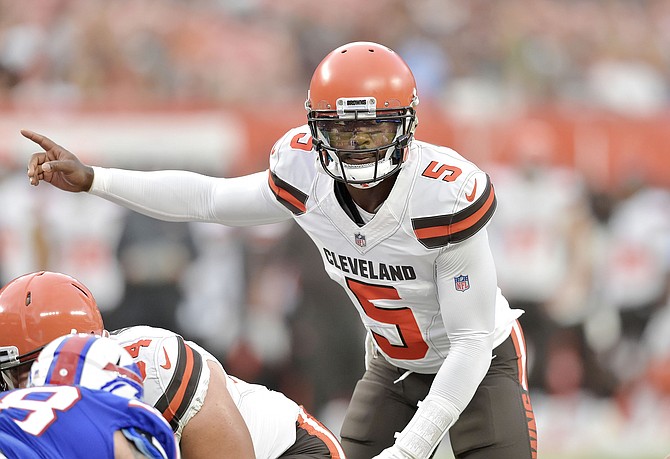 In this Aug. 17, 2018, file photo, Cleveland Browns quarterback Tyrod Taylor (5) stands at the line during the team's NFL football preseason game against the Buffalo Bills in Cleveland. For the Browns, winning the season opener over Pittsburgh could bring closure: the end of a 17-game losing streak; the first opening-week victory since 2004; more relief from the haunting memories of an 0-16 season; and a new beginning for a franchise and fan base that has suffered far too long. (David Richard/AP, File)
Stories this photo appears in:
No team wants to distance itself from last season — or even the previous year — more than the Cleveland Browns.