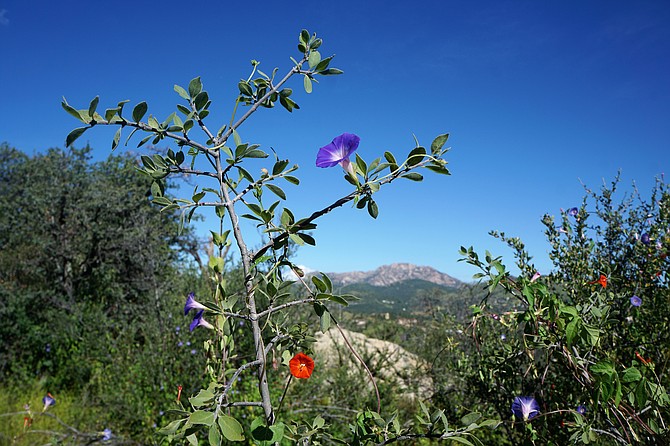 Purple and orange morning glories are among the varieties of wildflowers that are currently in bloom at the City of Prescott's Community Nature Center. The flowers will be on display during a series of free nature walks at the Wildflower Festival at the park located off Williamson Valley Road. (Cindy Barks/Courier)
Stories this photo appears in:
Thanks to an unusually wet monsoon season, a profusion of wildflowers has joined the region's ponderosa and pinon pines.