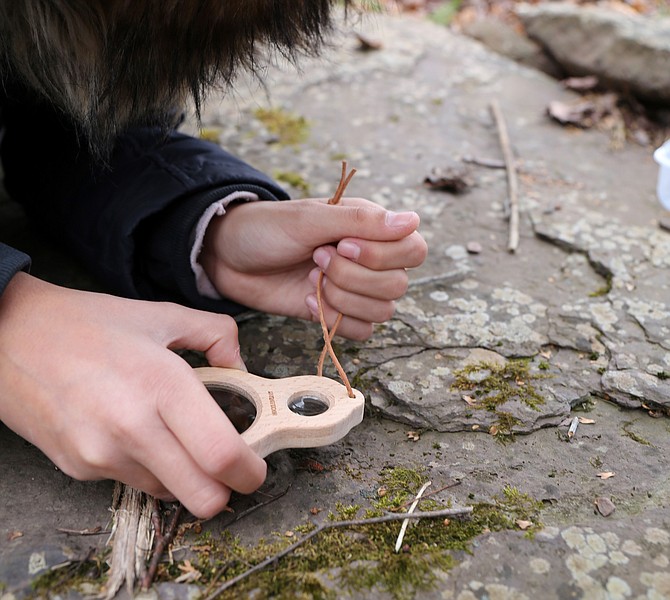 This photo provided by Kikkerland Design shows the company's shatterproof magnifier. Kikkerland has partnered with Dutch designers Chris Koens and Ramon Middelkoop on a line of nature-inspired toys they call Huckleberry. There's this shatterproof magnifier, a flower press frame, a braided leather with a magnetic closure for making a flower necklace, a fishing kit, and the duo's favorite item, a little propeller-equipped boat motor that runs on a AAA battery. (Kikkerland Design/Ulalume Zavala via AP)
Stories this photo appears in: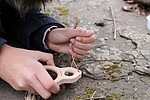 The world is full of high-tech children's toys. But there's a movement afoot to bring back some simpler playthings — ones that invite kids to explore the outdoors, and tap into their ingenuity, creativity and sense of play in ways that don't involve an app or a download.