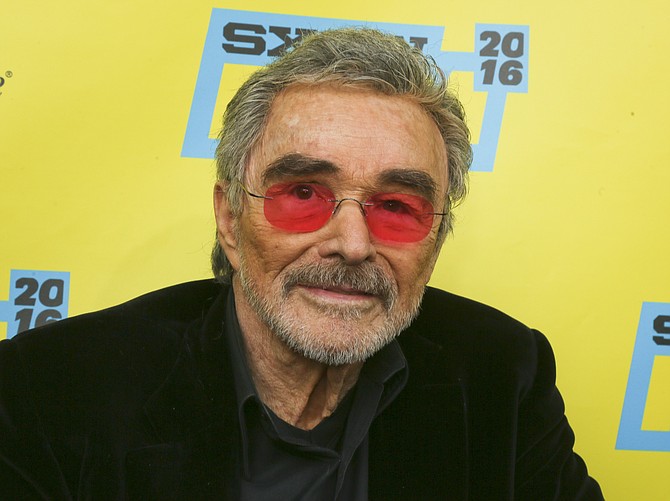 FILE - In this March 12, 2016 file photo, actor Burt Reynolds appears at the world premiere of "The Bandit" during the South by Southwest Film Festival in Austin, Texas. Reynolds, who starred in films including "Deliverance," "Boogie Nights," and the "Smokey and the Bandit" films, died at age 82, according to his agent. (Photo by Jack Plunkett/Invision/AP, File)
Stories this photo appears in:
Burt Reynolds, the handsome film and television star known for his acclaimed performances in "Deliverance" and "Boogie Nights" and for an active off-screen life which included relationships with Loni Anderson, Sally Field and Dinah Shore, has died at age 82.